Album fotografico de Adjuntas, Puerto Rico, su pasado y su presente. Regrese pronto y encontrara nuevas fotos.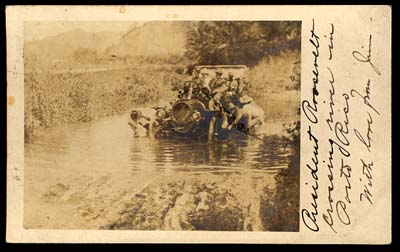 Roosevelt in Puerto Rico
President Theodore Roosevelt visited Puerto Rico in 1906, on his way back from the Panama Canal construction. He stopped by Adjuntas and was welcomed by many locals. This post card image shows the president's car stock in one of the many rivers he had to cross.